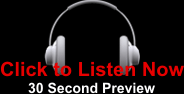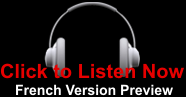 Now Featured In...
English Lyrics
Verse 1:

We need to remember
We need to hold on
To all of those memories
Of those who are gone
Lest we forget
The roll of honour
And what they sacrificed in the end
Chorus:

So remember the scarlet flower
The little red poppy
That never died on the battlefields
Like the memories of all our countrymen
We wear them close to our hearts
Like the little red poppy
Verse 2:

We need to remember
We need to hold on
It's our salute to the cause for freedom
In that we must belong
Lest we forget
A moment of silence
And turn our backs on time
Chorus:

We need to remember
We need to hold on
The Origin of Little Red Poppy
During a suppertime conversation with my wife Renée and her mother Margaret back in 2003, I was asked about my school's activities at our Remembrance Day observance. Not long after my response, they both suggested that perhaps creating a song for children would be a great idea. At the time, I wasn't familiar with any prominent Remembrance Day songs for children and I was only a casual guitar player with a few songs of my own. But I knew they were onto something. Giving children a voice to honour our fallen comrades and veterans and bring awareness to their cause would be a challenge and I think looking back was my calling.
I had no idea how difficult this song would be to write and produce, but it did however help me understand why there wasn't a lot of songs out there touching upon this event. It had to capture a certain reverence and respect, but at the same time be uplifting enough in spirit to encourage children to perform it... not an easy task. After several changes both lyrical and musically and many times in the studio, Little Red Poppy was born in 2005, two years after that inspiring suppertime chat.
It seemed only appropriate to dedicate "Little Red Poppy" to my mother Kathryn, who was always about doing the right thing and my grandfather Clarence, who served with the Canadian Engineers in WWI and later as a staff sergeant in WWII. Mom worked at the Ajax munitions plant which opened in 1941, where she said there were three shifts a day and more than 9000 employees. Apparently, this was one of the largest Allied munitions manufacturers during WWII and when this township needed a post office to handle the large volumes of mail for employees and their families, the factory workers took the name Ajax in honor of the HMS Ajax, a Royal Navy cruiser, which served in the first naval battle of WWII.
Rob Kennedy